Winter overall -Unifit- Burgundy
---
Winter overalls with 10.000 mm water column. Durable overalls that tolerate tough play and tough weather. Durable reinforcement on the back side and knees.
The padding, made of functional polyester, regulates after outdoor temperature and after the child's activity.
The closure is opened with water proof zipper.
The leg inside has is a snow lock and an adjustable leg opening - in the form of laces and stops. Perfect for tightening to the opening; thus regulating the length of the leg and preventing unnecessary wear. The end is also reinforced with durable reinforcement.

The sleeve has a soft and stretchy cuff that closes tightly and does not let in any snow or air. The opening of the sleeve is easily regulated with velcro straps.

The overall has removable hood and many reflections so that you child is visible in the dark.
Coating: Bionic Finisch Eco.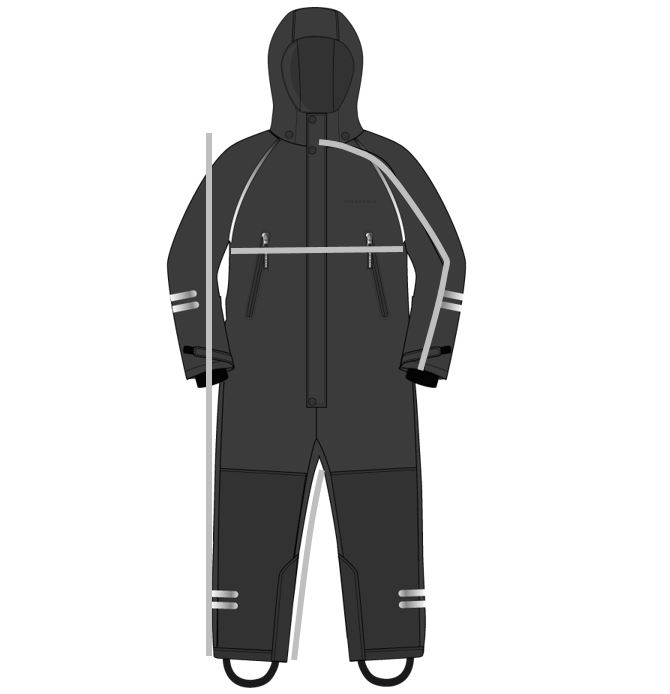 Material:
100% Nylon Padding: 100% Polyester Lining: Function Micro fleece
Washing advice:
40 degrees, no tumbling. Close zippers and velcro before wash. Don´t use to much detergent. Don´t use softeners, it will impair the function in the fabric. Don´t wash the overall to often, you can easy wipe with a cloth occasionally. The overall can be dried in dryer cabinet, on low temperature. To high temperature destroy the water proof tape in the seams.
Inspireras av våra kunder @geggamojacom